Immersive Soundscape Designers
AGE OF SOUND
immersive soundscapes in Dolby Atmos
Odysound allows you to escape your daily routine and listen to unique audio soundscapes, available on our public app.
The app gives you access to a journey through various universes with which you can read, relax or meditate. A true audio playground !
Technical data

NULL
01

Dolby atmos
Odysound produces its soundscapes in Dolby ATMOS® on appstores to ensure a perfect user experience.
A cinema workflow for the broadcast of immersive audio applied to your ears. With Dolby ATMOS®, you are surrounded by the audio soundscape and its story just like a movie scene.




02

EACH PLAYTHROUGH IS UNIQUE
We are generating sounds in a way that allows you to listen indefinitely to a soundscape, meaning each time you choose a soundscape, the experience will never be the same.
Even though technology helps us building the perfect experience for the listener, we are not solely depending on it. The human component of creation is an important part of our workflow.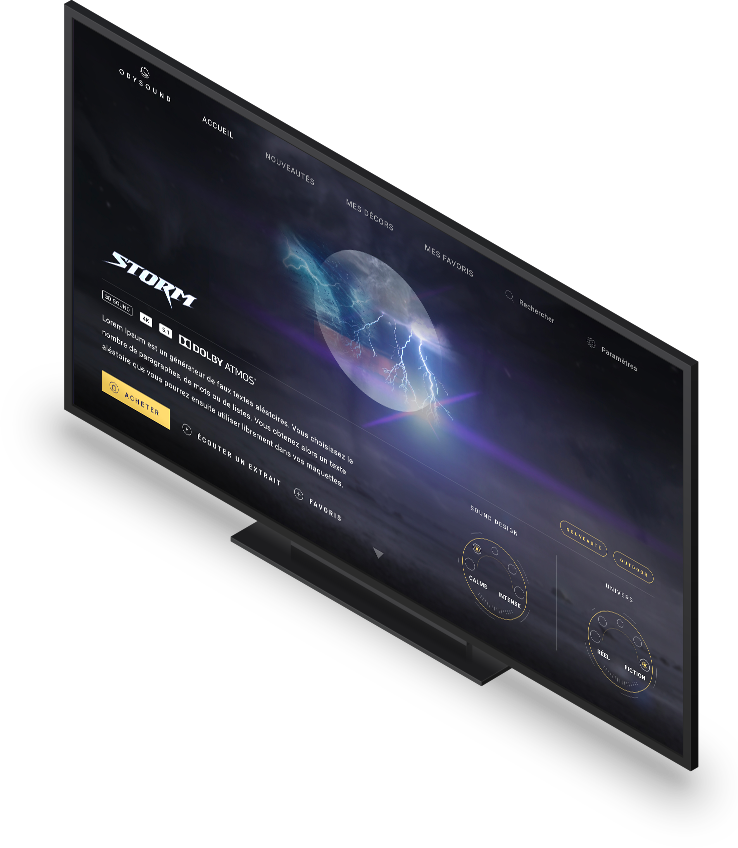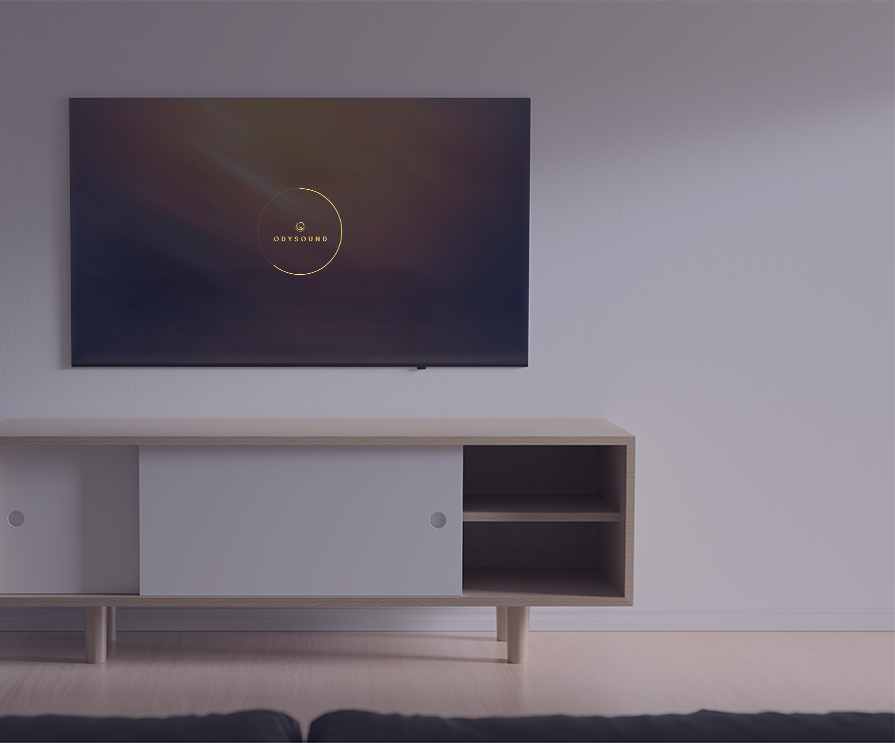 03

3D AUDIO EXPERIENCE
Odysound unlocks the possibility of living a 360° audio experience.
You can use the platform any way you want! The app is integrated within an easy-to-use medium.
What is Odysound ?
01
Spectacular
Creations to help you fall asleep, relax or explore, with new 3D soundscapes every month.
02
Creative
Produced by Sound Designers renowned in the film industry.
03
Dolby Atmos
Enjoy 3D audio with
Dolby Atmos and your headphones or home-theater.
OUR ON-DEMAND EXPERTISE
Do you want to build a custom soundscape for a special occasion ?
Events, waiting room, massage parlours, relaxation area, stores, hotels, high end restaurants, theme park…